TCYC Club Racing
<<Click on the File Name below to open>>
TCYC Sailing Instructions 2019-20 v6 (Issued 15-Sep-19 v6)
TCYC Sailing Instructions 2019-20 - Attachment A - Schedule of Races v6 (Issued 15-Sep-19 v6)
Summary of Changes to TCYC SIs (Issued 16-Sep-19 v2)
CAT 6 Form (For Marathon and Races to and From Fremantle)
Division 1
This division is for the larger yachts racing at the club and includes various trail-able yachts and sports boats and cruising racers participating in regular weekly racing & novelty fun events conducted thru the spring, summer and autumn months.
The fleet is very competitive and a handicapping system ensures great racing results with a healthy rivalry and comradery amongst the boats and crews.
New boats & crews are most welcome and can contact the Division 1 Representative Paul Tunnard on 0408 489 626 for more information.
Division 3
Division 3 is a mixed fleet of boats mostly being trailer sailors than can be easily launched and retrieved from the water. However, a number of smaller keelboats also race and the racing is very keen. The fleet is very competitive but friendly and new members are given a warm welcome with lots of encouragement.
Different boats come to and fro throughout the season as they find the conditions that suit them and with our excellent performance based handicapping system, all boats have an equitable chance of winning races.
The boats racing on a regular basis range from a Swarbrick 20 up to a 26' keelboat and all sizes in between. If you want to get into some regular competitive racing at a reasonable price but also want to have the ability to enjoy regular cruising, this is the fleet for you. We sail to Fremantle, stay overnight and then sail back in the morning twice per season. The sailing programme includes a number of mini-series such as Pursuit and Windward-Leeward races as well as the overarching Championship and Consistency Series
The handicapping system used by the club means that all boats have an even chance of winning races throughout the season. Corrected times often come down to a matter of seconds so skippers and crew keep racing right until they have crossed the finishing line.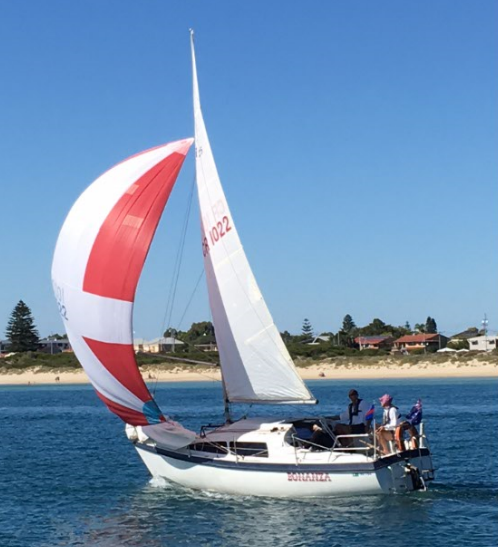 For more information, please contact the Division 3 representative, Colin Jones on 0422 154 449


Jib and Main (JAM)
The JAM fleet is ideal for skippers new to racing or those who don't want the problem of finding enough crew to fly spinnakers. The boats can vary greatly in terms of length and performance and they often start with Division 3 making for some close action on the first beat to windward. For more information contact Chris Smith 0409 295 726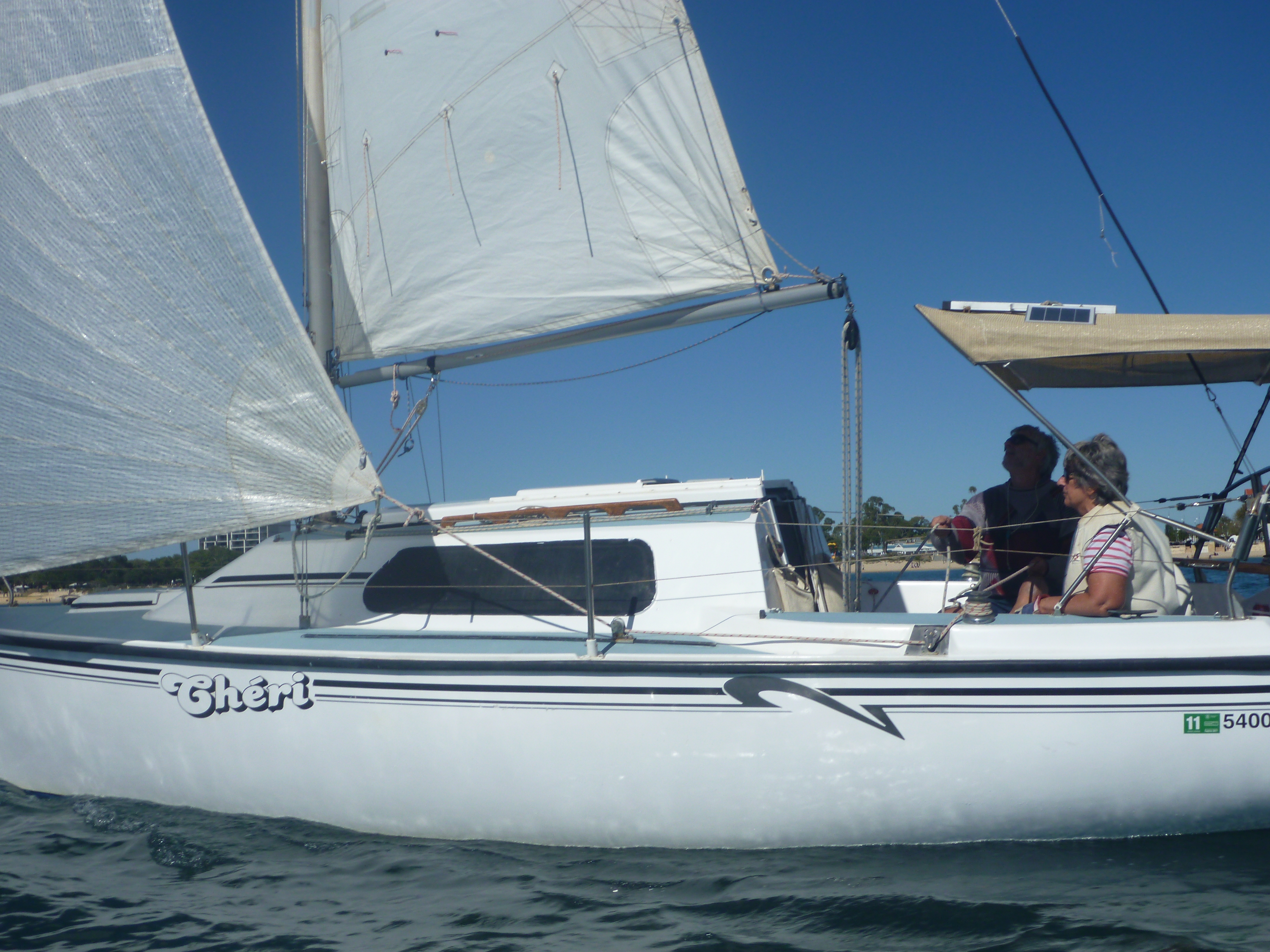 Flying Ant
A small fleet of these pocket rockets regularly race from the club on a Saturday afternoon and they require a full set of skills to be able to sail them to their potential. The Ant is ideally placed to attract participants from the club's Saturday morning training programme.
TCYC boasts having had several Australian Champions in the fleet over past years. As well as Saturday afternoon club racing boats will compete in many events hosted by other yacht clubs as well as State Championships and this year's Australian Championships being sailed at Mounts Bay on the Swan River.
Many of our clubs past Ant sailors have progressed to 29'ers and to senior fleets such as Yvonne Catamarans and even in the Sydney to Hobart experiencing considerable success culminating in several Australian Championships in the Yvonne fleet alone.
For more information, check out the Juniors section.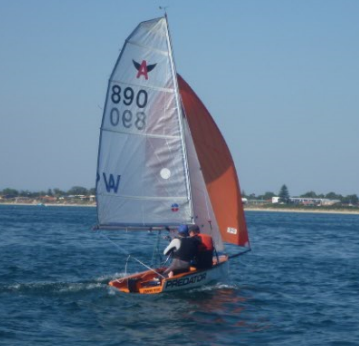 29er
The 29'er is a strict one design international boat ideally suited to our young teenage sailors, being a smaller version of the Olympic 49'er & 49'erFX classes. The club's small fleet is set to grow as younger sailors progress through the club's training programme and feeder classes.
Club training takes place on Saturday mornings during the sailing season with racing during the afternoon. Regular events are held at kindred yacht clubs around the metro area attracting larger fleets with competitive racing.
TCYC hosts the classes State Championship over the March long weekend whilst club sailors will also participate interstate in Australian Championships in Victoria. This coming Easter will see the club hosting the 29'er Associations short race Ranking Series.
For more information, check out the Juniors section or Contact John Clements on 0424 021 134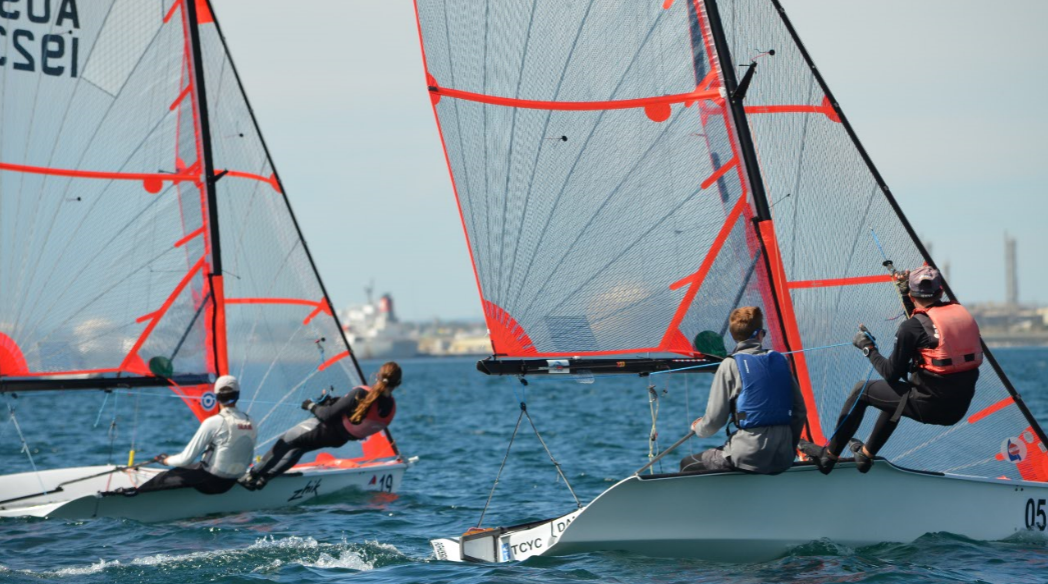 Yvonne
The Yvonne catamaran was originally designed by Victorian father and son team in Charles and Lindsay Cunningham in 1954 and named after their daughter and sister. It has been raced around Mangles Bay for as long as anyone can remember (from the late 50's) and has truly stood the test of time.
The Yvonne was the first catamaran to use a spinnaker and transformed to full fibre-glass hull construction with updated mainsail profile and larger asymmetrical spinnaker. Still the nicest looking catamaran around it's no wonder that the Class retains a loyal group of sailors. This coming season's Australian Championship will be the classes 62nd consecutive Championship and will be sailed in Victor Harbor, South Australia.
Marcus Towell from SA sialing 'Natural Born Killer', returned to become the 2017-18 AUstralia Champion defeating TCYC Yvonnes 'Hi Tech' (Ashley and Lindsay Snow), and last years Winner 'Trumpcard' (Shane and Jason Phillips).
TCYC will be hosting the coming Season's 63rd Australia Yvonne Catamaran Championships from 30th December to 5th January 2019 and it is expected to attract all of the Club's Yvonnes, plus a visiting inter-state contingent. 'Bulletproof', 'Trumpcard', 'High Tec' and 'Another Moggee' are front runners who are expected to challenge SA's 'Natural Born Killer'.
State Championships are to be conducted end of October - mid November this year.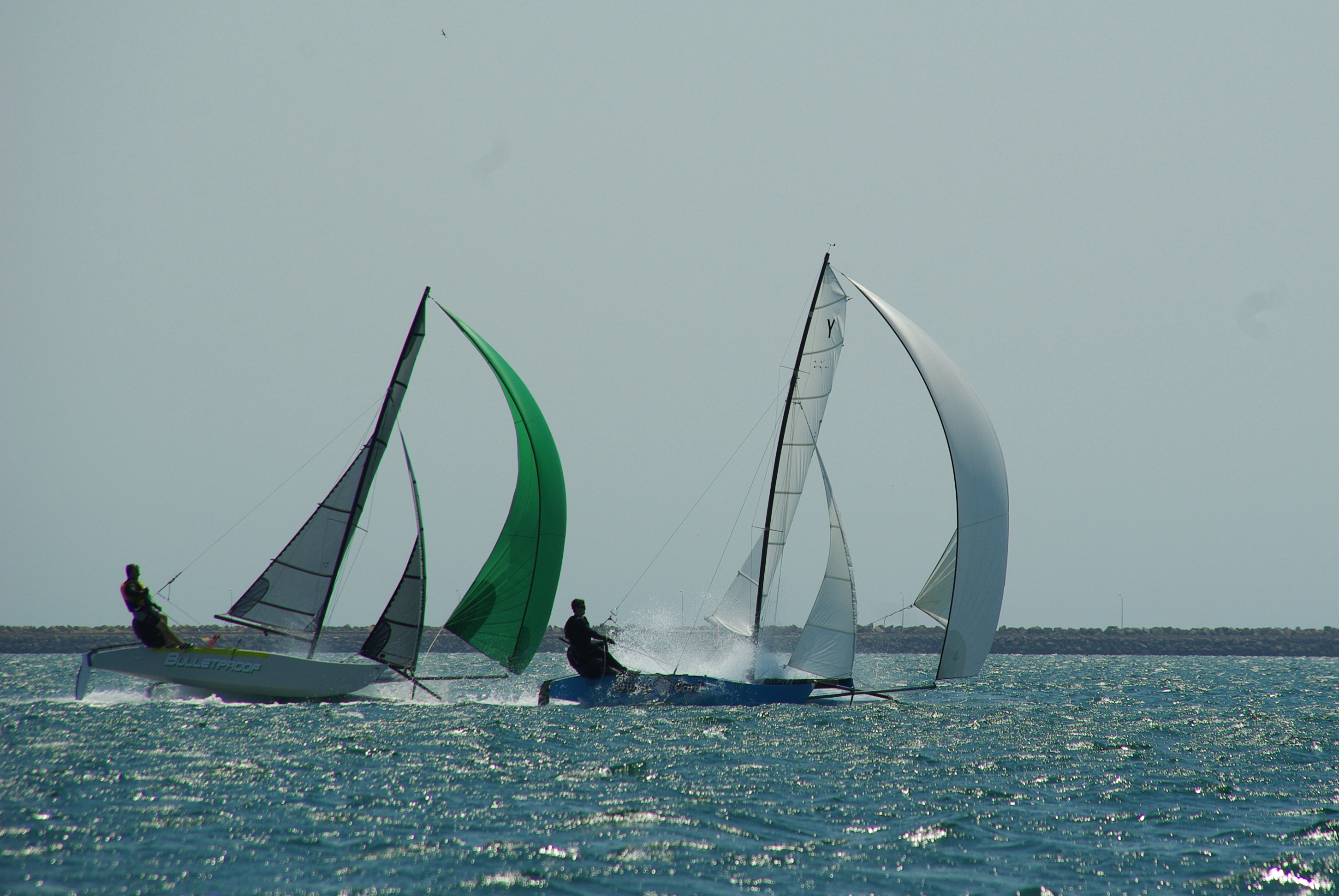 Yvonne Representative: Dave Randall 0418 926 554
dave@buzzards.com.au
http://www.yvonne20.yachting.org.au/default.asp?Page=42162