Subscribe to Our Newsletter:
Weather Conditions
Temperature:
17.3°C
Feels like:
15.6°C
Dew point:
11.6°C
Relative humidity:
69%
Wind:
SSW at 11 km/h, gusting to 13 km/h
Rain:
0.0mm since 9am
Pressure:
1014.1 hPa
FRIDAY CLUB MENUS
At Friday Club, we have a new menu - or 5! The menus will rotate over 5 weeks. Please see the menus below.
Week 1 - Carvery Menu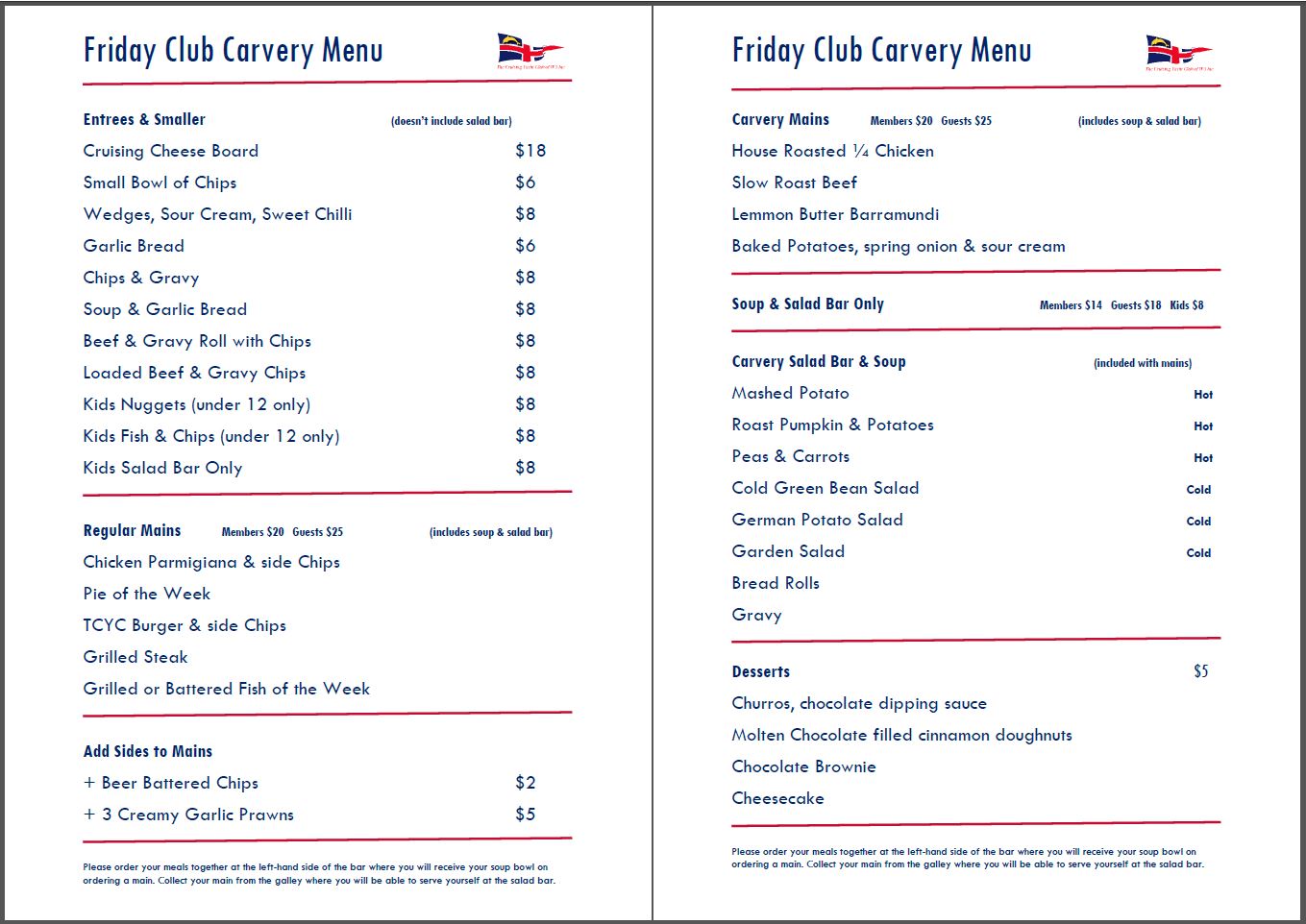 Week 2 - International Menu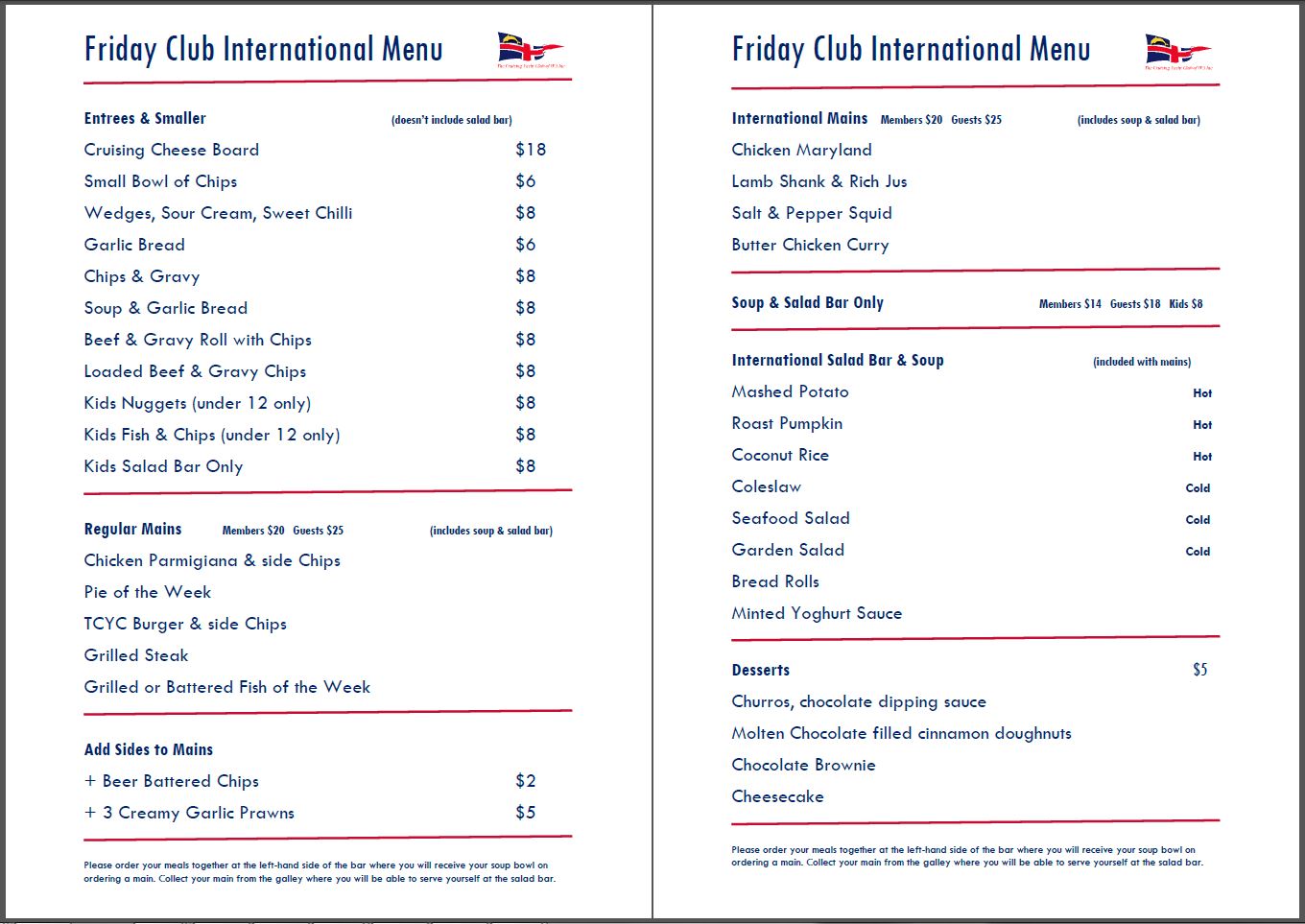 Week 3 - Mediterranean Menu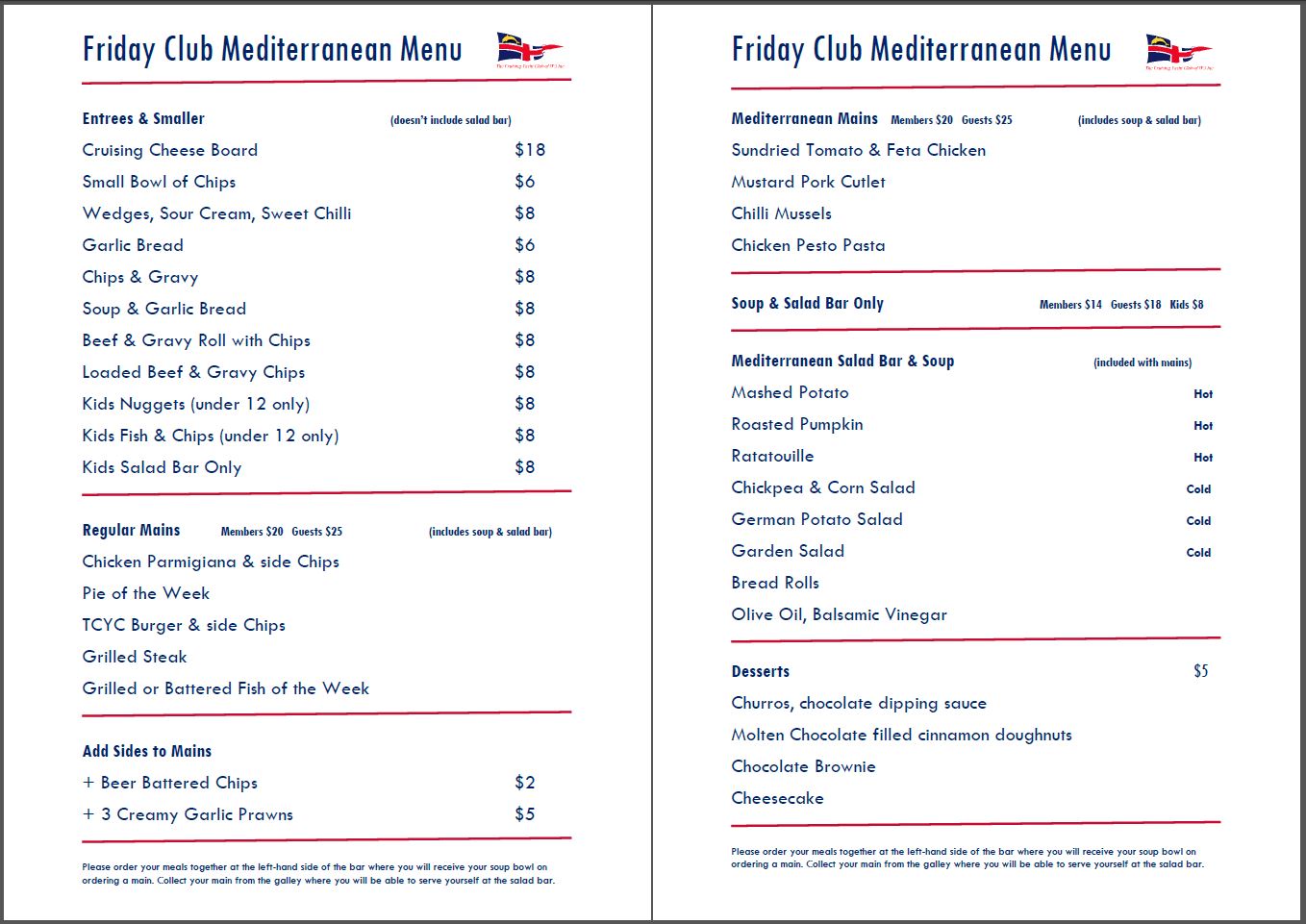 Week 4 - Americana Menu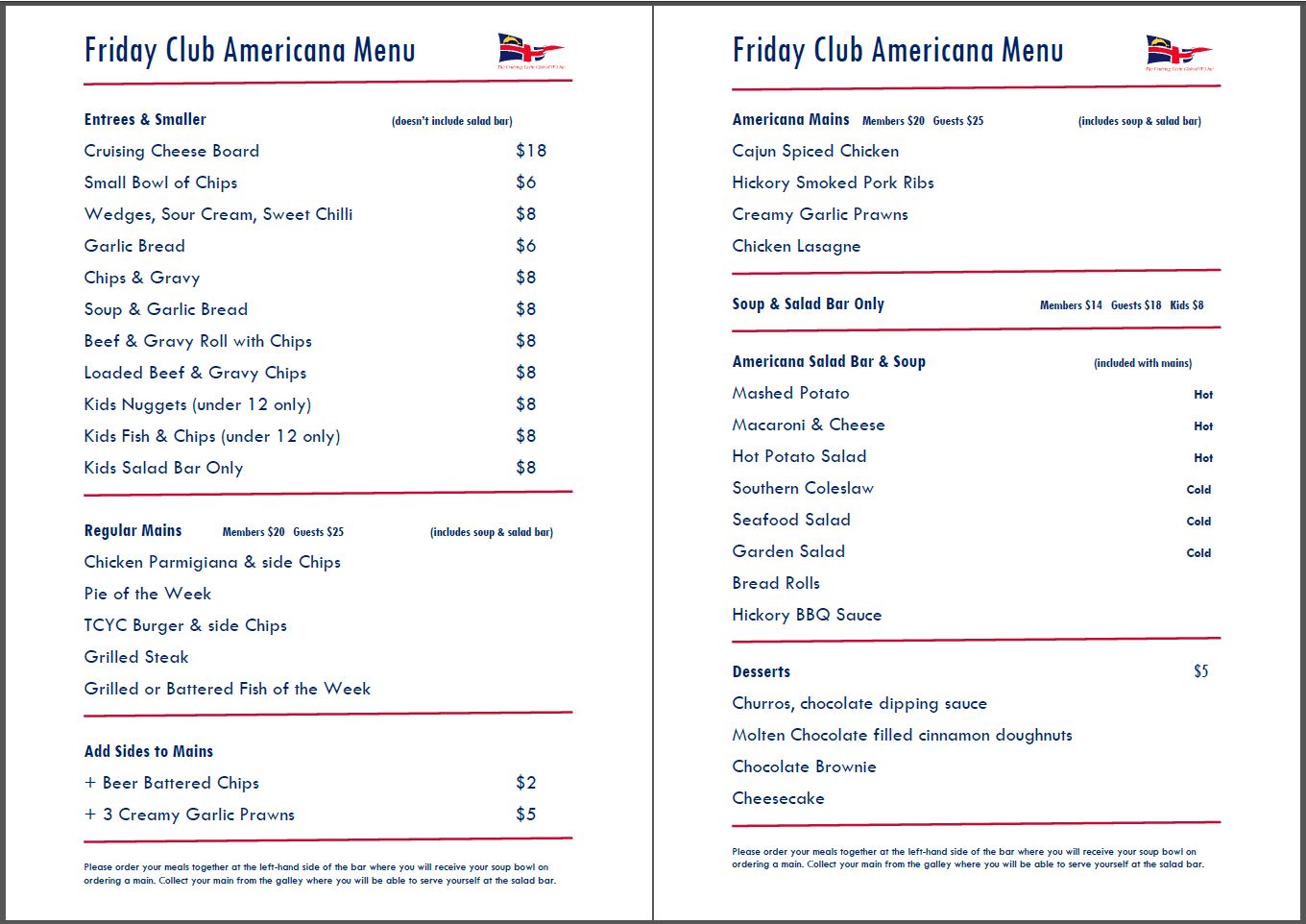 Week 5 - Oriental Menu